Dates
Adults
2
Please, enter a destination
Weekend travel deals in Germany
A short trip to Germany
Germany has virtually unlimited recreation resources, and even a short vacation can be fun-filled and extraordinary. All the locations are easy to reach due to the excellent public transportation system and road infrastructure if you are traveling by car. Below are just a few options you could consider for your vacation.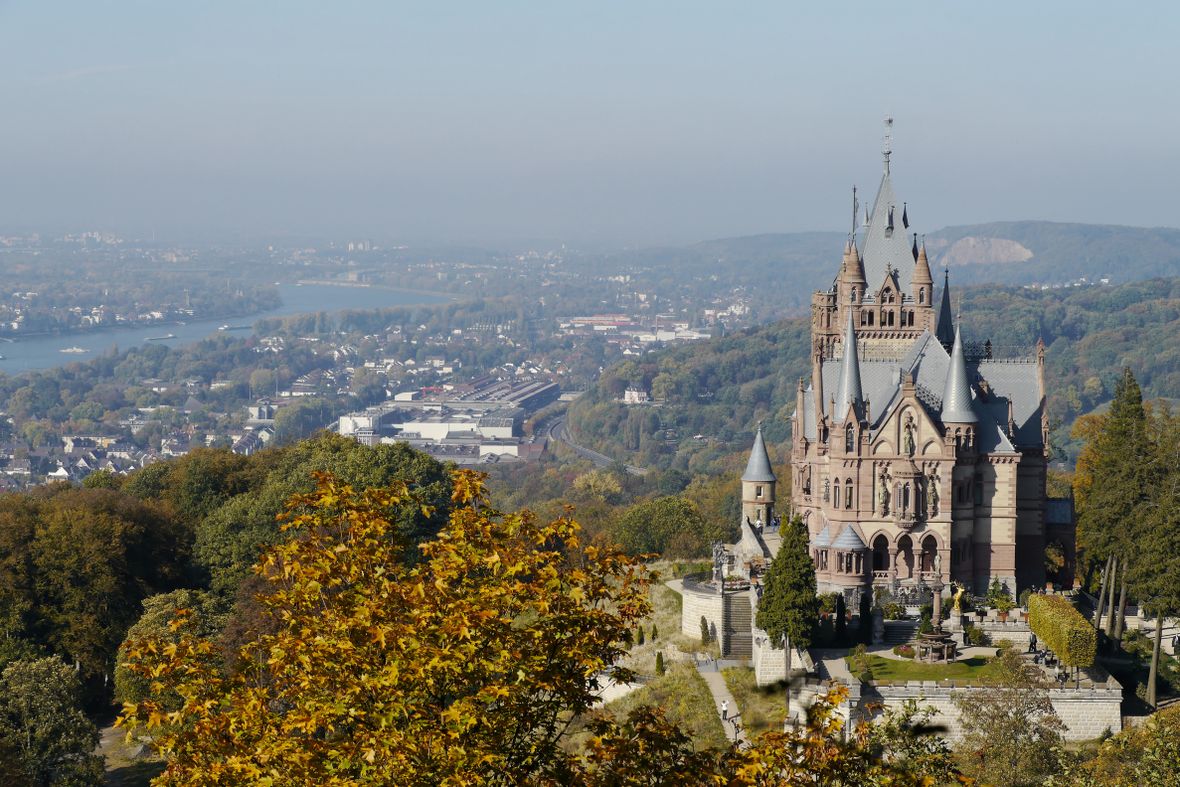 In Baden-Wuerttemberg, one should visit its capital - Stuttgart, with its old Wilhelma zoo, magnificent castles, unique vineyards, and mineral springs. Here, you can combine a sightseeing tour with wine tasting, or explore this culture following the Stuttgart Wine Trail. Baden Baden, a spa resort only 100 km away from Stuttgart, is a great destination to enjoy thermal baths and casinos. If you love outdoor activities, you can hike or ski on the slopes of the breathtakingly beautiful Black Forest mountain range -185 km away from the state capital.
Mecklenburg-Vorpommern, among other attractions, boasts over 2000 castles and sea resorts on Rügen and Usedom – the two largest islands in Germany. Usedom was popular for weekend trips even with German emperors, and it has everything to improve your well-being - 45 km of sandy beaches, thermal spas, horse-riding, cycling, etc. Rügen is the country's sunniest and warmest location with the emerald Jasmund National Park.
A weekend trip to Germany - cheap and fun
If you have just 2-3 days, a trip to one of the fascinating German cities will leave you with tons of impressions, and travel coupons will make it cheap. Berlin has it all - hundreds of sites (the Brandenburg Gate, the Reichstag, Museum Island), family attractions (Berlin Zoo - the oldest one nationwide, Tropical Islands Resort - the world's biggest indoor waterpark), nightlife, and culture. Savor seafood in Hamburg in its scenic harbor on River Elbe, admire architecture and art in Dresden, explore breweries and learn everything about BMW in Munich, marvel at the vast variety of museums in Frankfurt - like nowhere else in Europe, or discover the pub culture of Cologne. All of them are worth visiting and might become your favorite weekend spot.
Travel around Germany with HotelFriend
No matter what travel format you are interested in - city break, short family vacation, romantic getaway, wellness retreat or a sightseeing tour, HotelFriend has the best hotels all over Germany. The discount for hotel stays is up to 19%. In addition, our travel coupons often include free tickets to aquaparks, spa complexes, guided tours, etc. to create even more value for our clients. We cooperate only with reputable hospitality providers, so you can enjoy top quality services and make a substantial saving.
Short break deals in Germany
Filters
Top facility
More
Top facility
More
Hotels in Germany
(67906 results)