Dates
Adults
2
Please, enter a destination
Filters
Top facility
More
Top facility
More
Hotels in Valencia
(2784 results)
Valencia Travel Guide
Valencia also referred to as "Barcelona's little sister", is the third-largest city in Spain. This beautiful town has everything to fulfill the tourist's desires. Wide beaches, pleasant climate, the old town with a rich historical past… And, what is particularly important, its authenticity. The Spanish lifestyle of the locals gives this city an irresistible charm.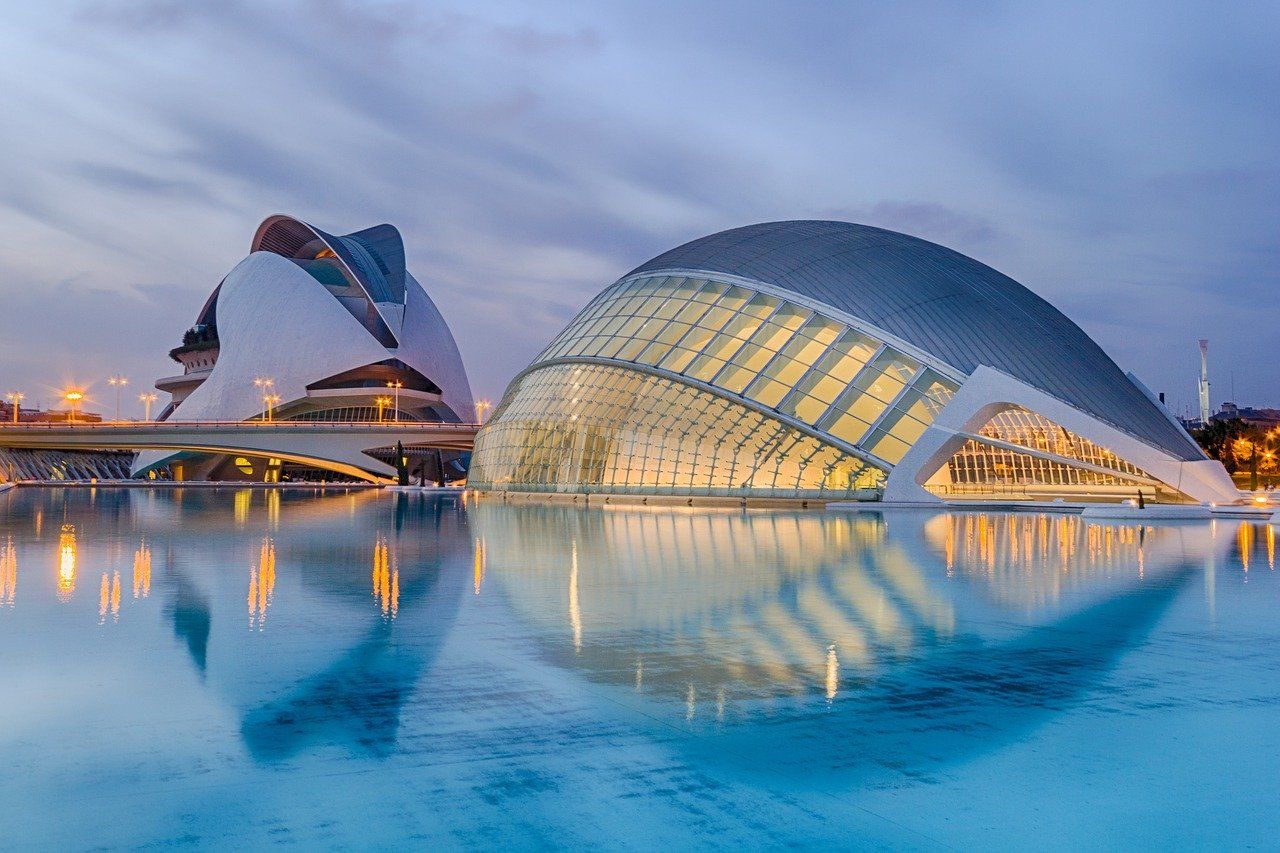 The best time to visit Valencia
In Valencia, you can enjoy its mild weather both in summer and in winter. The months of June, July, August, September, and October can be recommended for vacation planning. The average temperature is at least 19 ° C and rainy days are quite rare.
Interactive map of Valencia
Top sights
Historical old town
1. Valencia Cathedral (Catedral de Santa María de Valencia)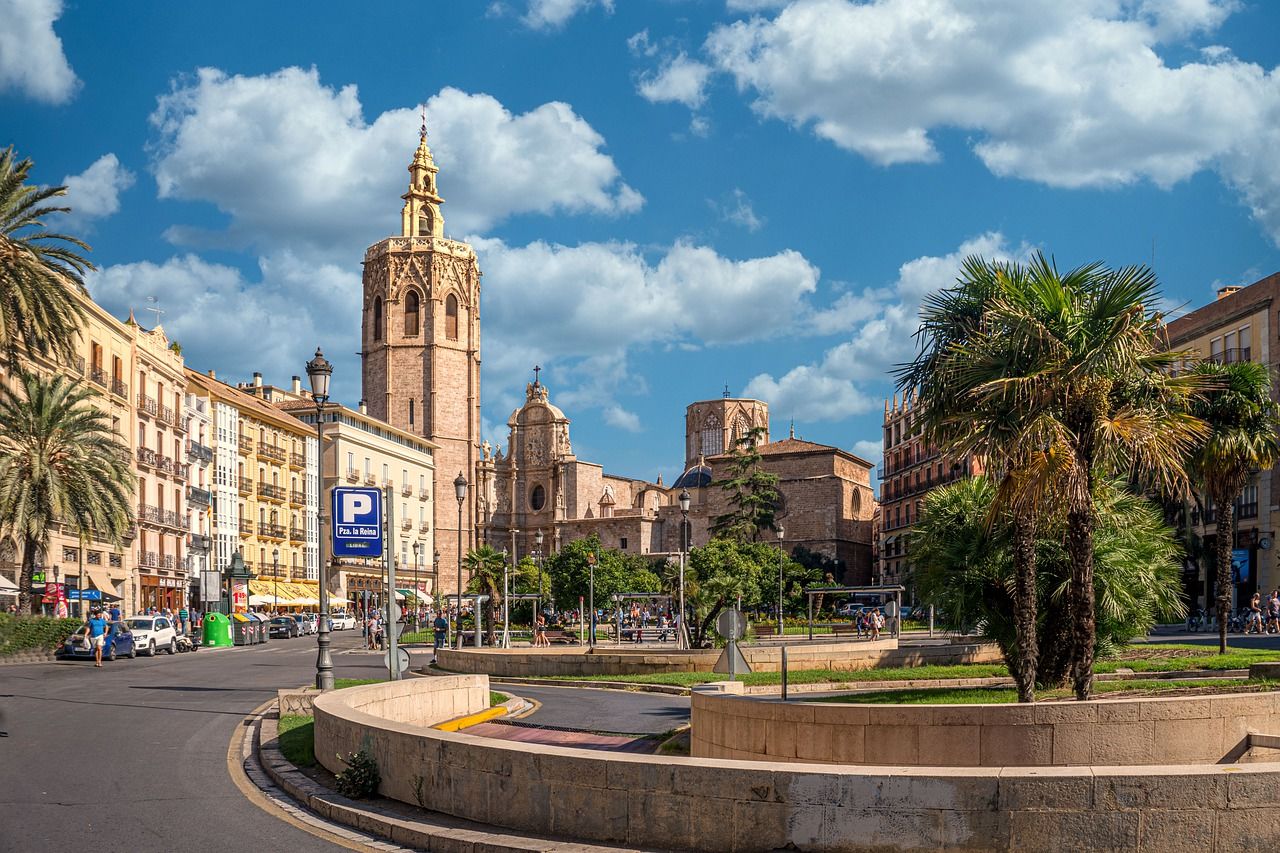 The cathedral is a great starting point for your first city walk. It represents a mix of different architectural styles, with a 63-meter high bell tower called El Miguelete.
Tip: You can climb the bell tower via a spiral staircase.
2. Mercado Central
Mercado Central is a market hall not far from the cathedral, built in Catalan Art Nouveau style.
3. Mercado de Tapinería
Mercado de Tapinería is not quite a market, but a sort of creative space with nice little cafes and pop-up stores.
4. Torre de Serranos
Torre de Serranos is the former medieval city gate, situated on the northern border of the old town.
Tip: Enjoy the stunning city view from above.
Admission: 2 euros (free with the Valencia Tourist Card)
Opening times: Monday to Saturday 10 a.m. to 7 p.m.
Sunday and public holidays until 2 p.m.
Attractions in other parts of the city
5. Ruzafa
Located south of the old town, Ruzafa is a "hipster district" with numerous cafes, restaurants, and several vintage shops.
6. Ciutat de les Arts i les Ciències
The building complex of the "City of Arts and Sciences", is a modern symbol of Valencia. Here you will find different museums, including L'Oceanogràfic – the largest aquarium in Europe.
How to get there: take bus number 95, which stops at several stations along the Ciutat de les Arts i les Ciències.
Ticket price: 1.5 euros.
7. The city beach of Playa de la Malvarrosa
This is a kilometer-long wide beach located not far from the city, with a lot of restaurants along its shore.
How to get there: By bus No. 95, end station "Marcos Sopena".
Ticket price: 1.5 euros
8. The former river bed of the Turia
In the 1970s, the river bed was converted into a recreational area to solve the flood problem.
Tip: It is a very popular area to explore by bike.
Gastronomy and specialties
The cuisine of Valencia is mainly based on rice, fish, and vegetables.
Top specialties of Valencia are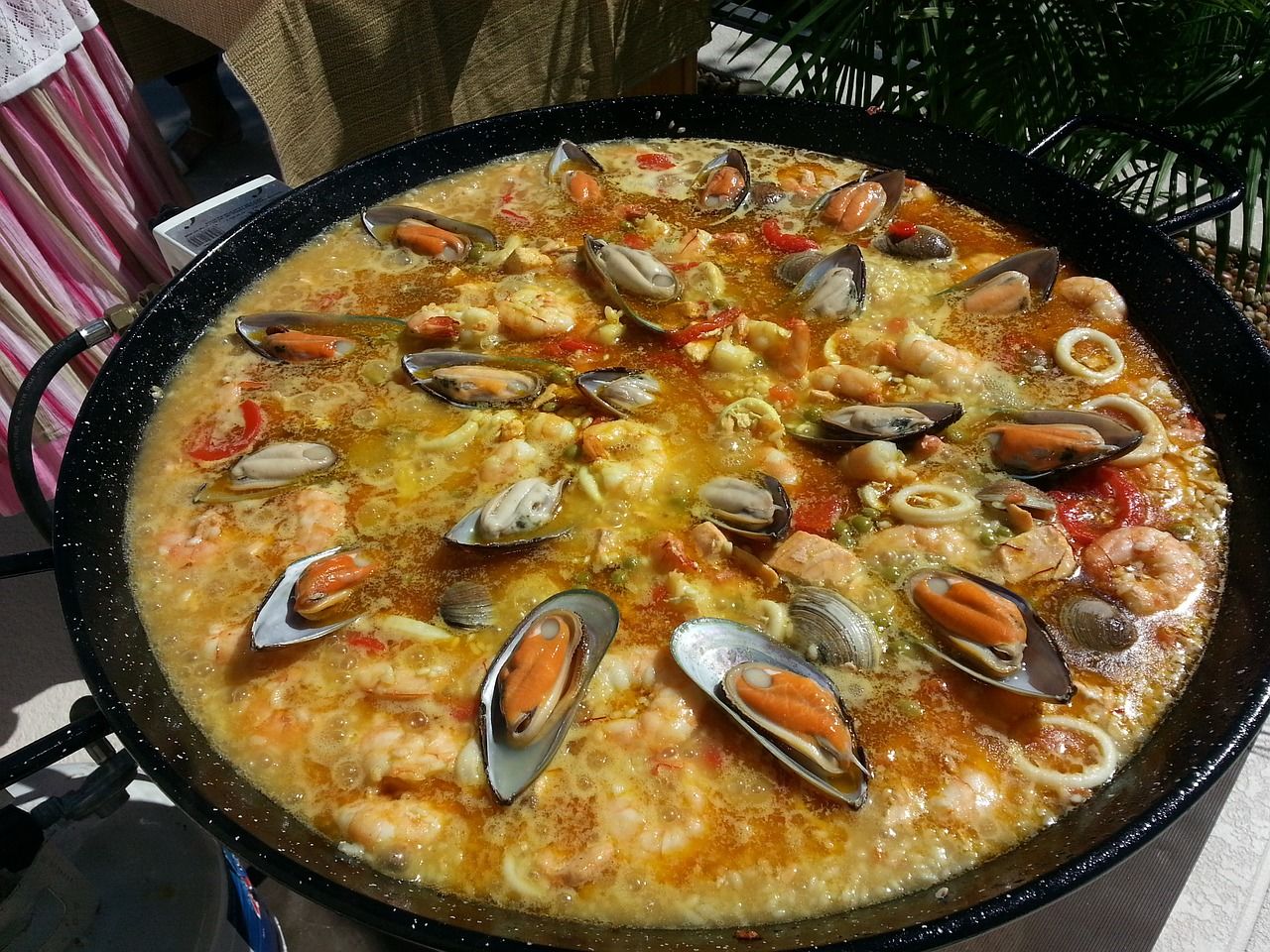 • Paella Valenciana – a traditional rice dish with chicken and rabbit meat, and with beans.
• The Fideuà – an unusual variant of paella, where the rice is replaced by short-cut pasta made from durum wheat.
• Horchata de Chufa – a refreshing drink made from almond milk with the addition of water and sugar.
• Agua de Cebada – a drink made from barley malt, which has its origins in the Roman Empire.
• Agua de Valencia – a mix of freshly squeezed orange juice and Spanish sparkling wine.
Arrival in Valencia
Valencia can be reached by plane, train, or vessel.
Valencia airport:
The airport is located 8 km far from the city center. You can get to the center by metro (lines 3 and 5), by bus (line 150) or by taxi (approx. € 20)
Joaquin Sorolla AVE train station:
The train station is only 1 km far from the center of the city. You can get to the center by metro (lines 1 and 5), and by zero-fare bus.
Valencia seaport:
It is situated 5.5 km far from the center of Valencia. You can get there by bus (line 4, 30, 95).
Cruise port:
It is located 6 km far from the center. There is an internal port shuttle that takes passengers to the terminal. Bus (line 4, 30, 95).
Accommodation and hotels
València is a large city with 19 areas, which are divided into 88 smaller neighborhoods.
If you are looking for suitable accommodation in Valencia, the neighborhoods from the list below might be of interest to you.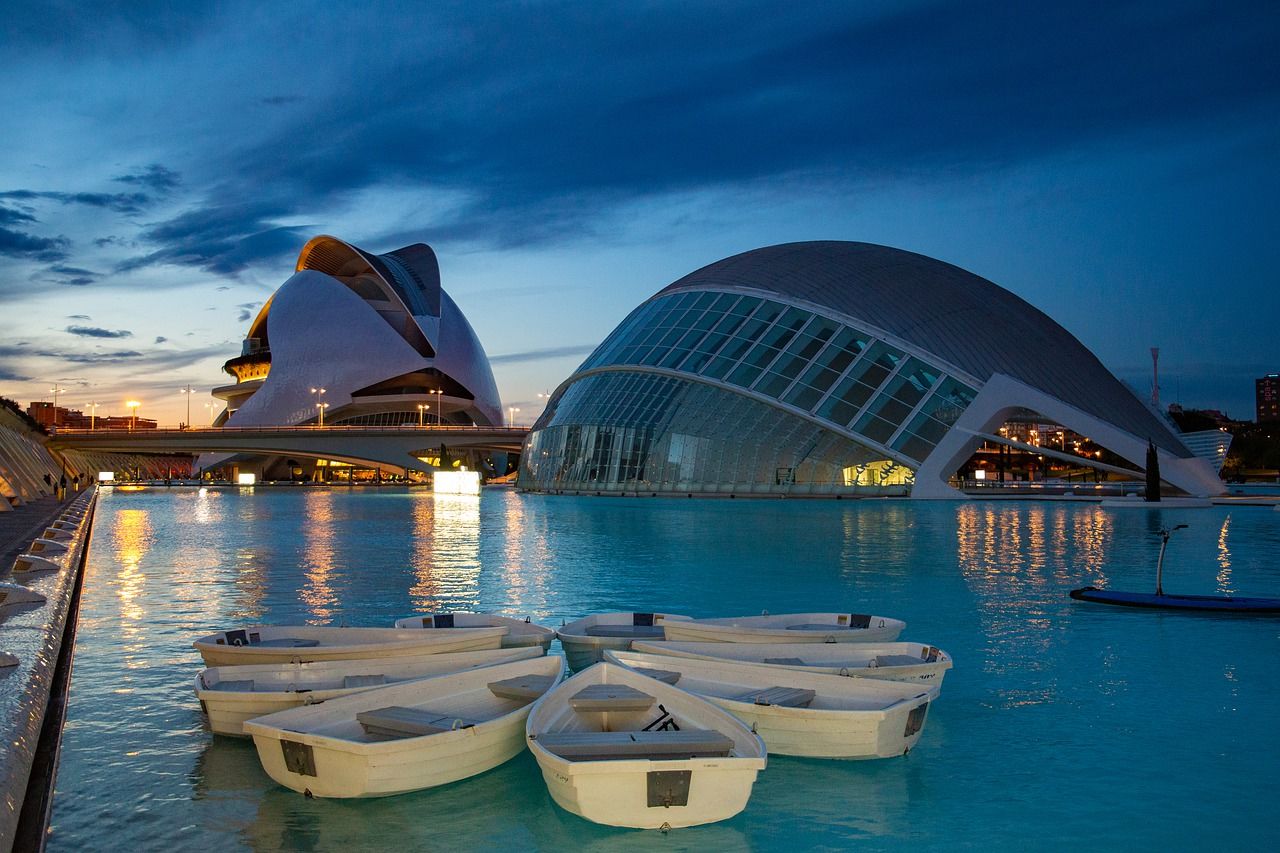 ● Ciutat Vella is the historical heart of the city and a place where everything is in perfectly close proximity: restaurants, shops, museums, and parks. It is also home to the iconic Jardín del Turia (Turia Garden), one of the largest city parks in Spain.
● If you want to live close to the beach and not far from the city center, look for accommodation near the beach of Malvarrosa, on the beach sections of Playa del Cabanyal and Las Arenas.
● A popular place for kitesurfers and windsurfers are the beaches of La Garrofera and El Sale, where you can rent a beach house.
● The Ruzafa district, which has transformed into the center of culture and art with its chic cafés and restaurants, is the ideal place for a luxury holiday lovers.
● The neighborhoods of Algirós and Benimaclet are the best for a budget type of holiday.
At HotelFriend, you can find accommodation in Valencia in every price category. Leave everyday routine behind and experience wonderful moments in this fascinating city. HotelFriend is happy to help you!