Dates
Adults
2
Please, enter a destination
Short tour offers in Saxony
A short holiday in Saxony
Beautiful mountains, historical treasures, the wine culture of the Elbe valley, top-class wellness resorts – Saxony has a lot to offer for the mind and body to turn your short vacation or weekend trip into an unforgettable experience. Many people strive to escape the hustle and bustle of urban life, and even a few non-routine days can have a vitalizing effect. The Saxon Switzerland national park is a perfect place for "terrainkur" - therapeutic walking amidst beautiful landscapes. The Bastei bridge, Schrammstein rocks, and table mountain Lilienstein are the must-see spots here. Hike on one of the wonderful trails in the Elbe Sandstone Mountains (some of them are easy and can be followed even with a pram), and then enjoy the serenity and improve your health at one of the spa resorts of the area - Bad Schandau, Bad Gottleuba-Berggießhübel, and Rathen spa town. The park is well-suited for the whole family as there are many child-friendly activities, such as a rock labyrinth, fairytale tours, canoe rides, and many others. Outdoor pools, horse riding centers, two mini-golf courses, and quad-bike tours will appeal to all family members. Also, here you can discover ancient crafts - candlemaking at Krietzschwitzer candle dreams and the art of spinning wool at Lilienstein.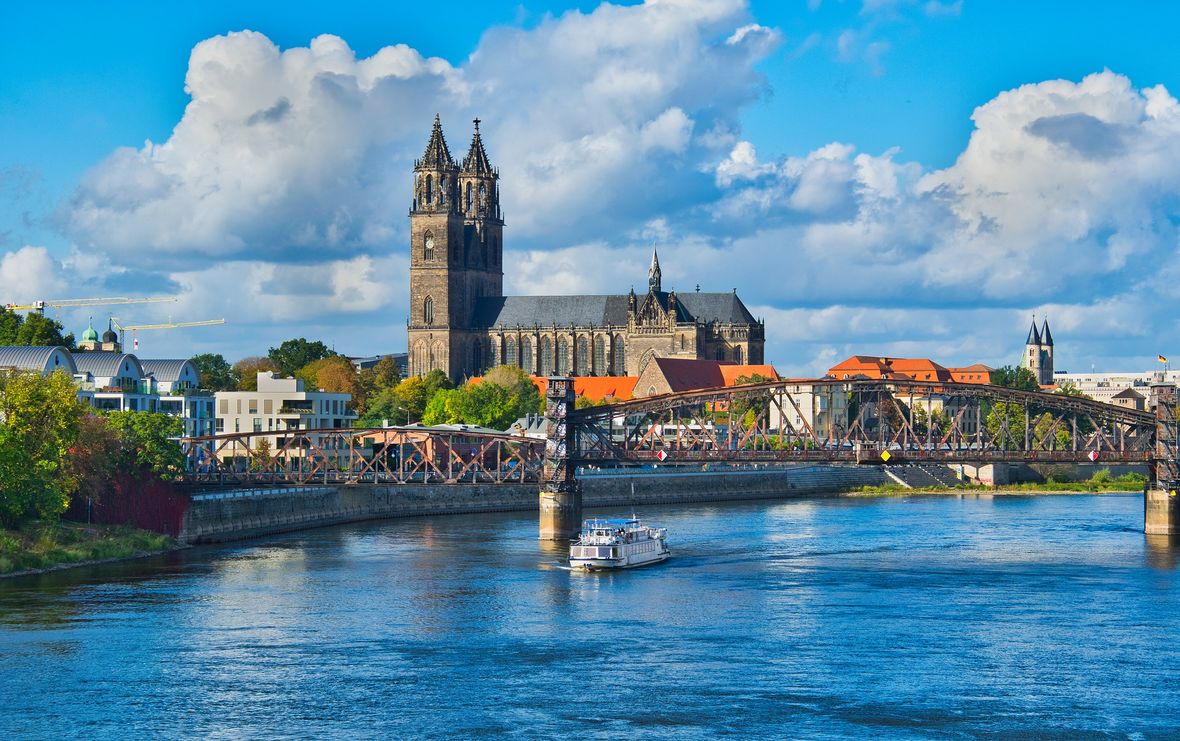 In winter, the Ore Mountains are a magic destination for a short skiing vacation. Christmas markets and fascinating museums making it even more fun here. There are many historical landmarks in Saxony, for instance, the Ortenburg Castle in Bautzen, the centuries-old porcelain manufactory in Meissen, the Königstein Fortress and the Pillnitz Castle with its beautiful gardens near Dresden, etc. Exploring them by car might be a great pastime, too.
A city break to remember
If you love culture, spend your weekend trip in the Saxonian cities of Dresden and Leipzig - the two most visited ones nationwide, and here is why.
Dresden, a.k.a., the Florence of the North, will delight your eyes with its architectural sophistication. The magnificent church Frauenkirche, the baroque elegance of the Zwinger Palace, the opulence of the Dresden opera house – Semperoper and the art treasures of the Dresdner Residenzschloss palace are just a few of many things that will capture your heart in the capital of Saxony. Enjoy a sunny day picnicking on Elbe Meadows on the north bank of the river, admire unique graffiti and murals in Dresden Neustadt, buy a unique souvenir at the Elbe Flohmarkt - a popular flea market, visit the interactive Deutsches Hygiene-Museum, stock up on beer at the Craft Beer Store, with more than three hundred varieties. The to-do entertainment list is virtually endless in Dresden!
Leipzig is a trendy destination that will also surprise you with a variety of leisure options. Start by visiting its distinctive landmarks - Altes Rathaus, the churches of St. Nicholas and St. Thomas, Museum der Bildenden Künste, Monument to the Battle of the Nations, Bach-Musem, Leipzig Panometer, etc. Spend time with your kids at the local zoo, the Belantis theme park, or Wildpark Leipzig. Try Saxonian dishes at one of the country's most famous restaurants - Auerbachs Keller, taste beer at Noch Besser Leben pub, and savor Leipziger Lerche - the city's specialty pastry - at Zum Arabischen Coffe Baum, which is among Europes oldest coffee shops.
Travel and save with HotelFriend
No matter what activities you will choose for your vacation in Saxony, HotelFriend travel deals will make your trip much cheaper. Apart from the low-cost hotel stay, you can get free breakfast, parking, discounts in restaurants, free access to spa facilities, free zoo tickets, etc. Our network of partner hotels is growing every day, so you are very likely to find vacation offers in Germany and other European countries on our website that will live up to all your expectations!
Short break deals in Saxony