Dates
Adults
2
Please, enter a destination
Filters
Top facility
More
Top facility
More
Hotels in Paris
(6425 results)
Paris Travel Guide
City of Light, City of Love, Fashion Capital of France, Lutèce, Paname… No matter what name you use, Paris is just as sweet! There is no other destination in the world that can give you such a feeling of wonder and level of excitement as Paris does. The city has attracted travelers for centuries and deserved its reputation as one of the greatest capitals in the world.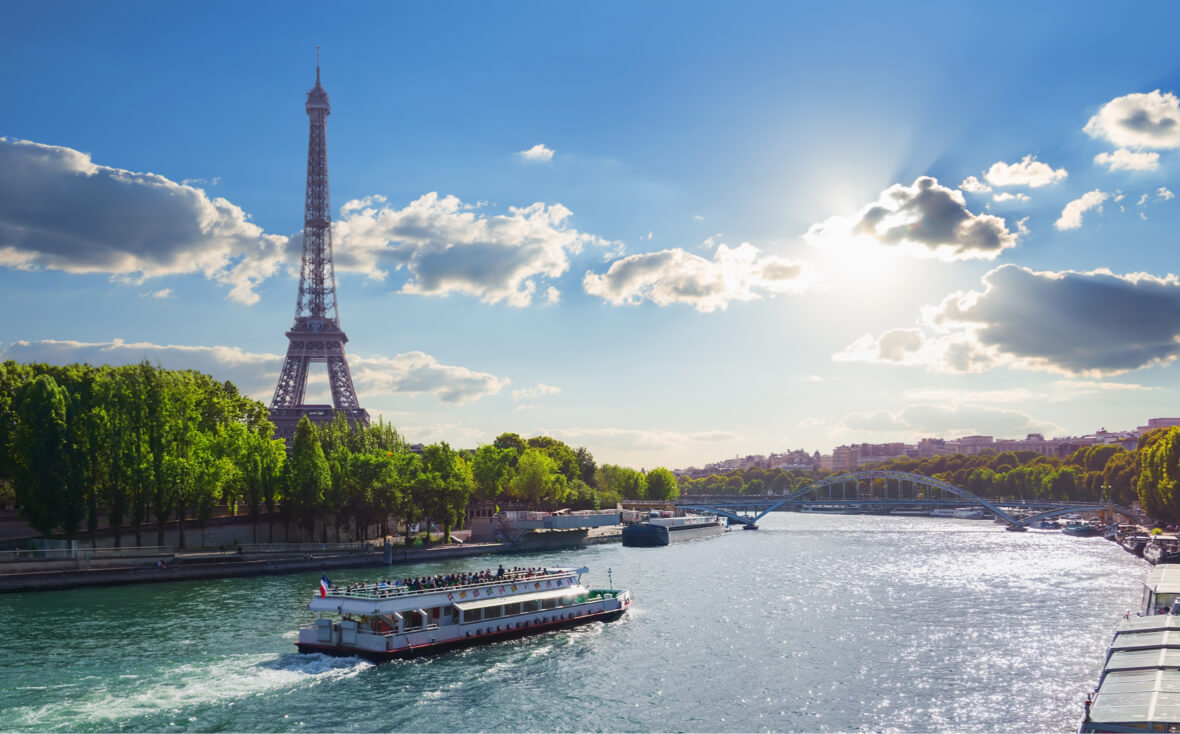 In this guide, we will bring you major highlights of this beautiful city, from top sights to the best places to eat and stay.
The best time to travel to Paris
In summer, it is usually warm, sunny, and pleasant with average temperatures between 15 and 25 °C. Spring and autumn have mild days and fresh nights. In winter, days are cool and nights are cold with average temperatures around 3 °C. The city is known for intermittent abrupt heavy showers and light snow or flurries.
The old Cole Porter song says that Paris has its charms with each season. And it's true.
Traditionally, the best time to travel to Paris is from April to June and October. Yet, November is also considered a good time to visit the City of Light as there are lower airfares, shorter lines, and beautiful Christmas markets. This time gap between the throngs of August arrivals and the crush of Christmas tourists can offer you calmer moments for Paris and a chance to experience the city as the Parisians do.
Interactive Map of Paris
Top sights
In the memories, Ernest Hemingway, the great American 20th century novelists who lived in Paris in the 1920s, recalls the time when he, poor, happy, and writing in cafes, discovered his vocation of the City of Lights, "At the head of the Ile de la Cité below the Pont Neuf where there was the statue of the Henri Quatre, the island ended in a point like the sharp bow of a ship and there was a small park at the water's edge with fine chestnut trees, huge and spreading, and in the currents and backwaters that the Seine made flowing past, there were excellent places to fish. You went down a stairway to the park and watched the fishermen there and under the great bridge."
Paris has so much to offer tourists, starting from the necessary Parisian requirements to fantastic hidden gems you'll love to discover on your own. Here is our list of top-10 places to visit in Paris.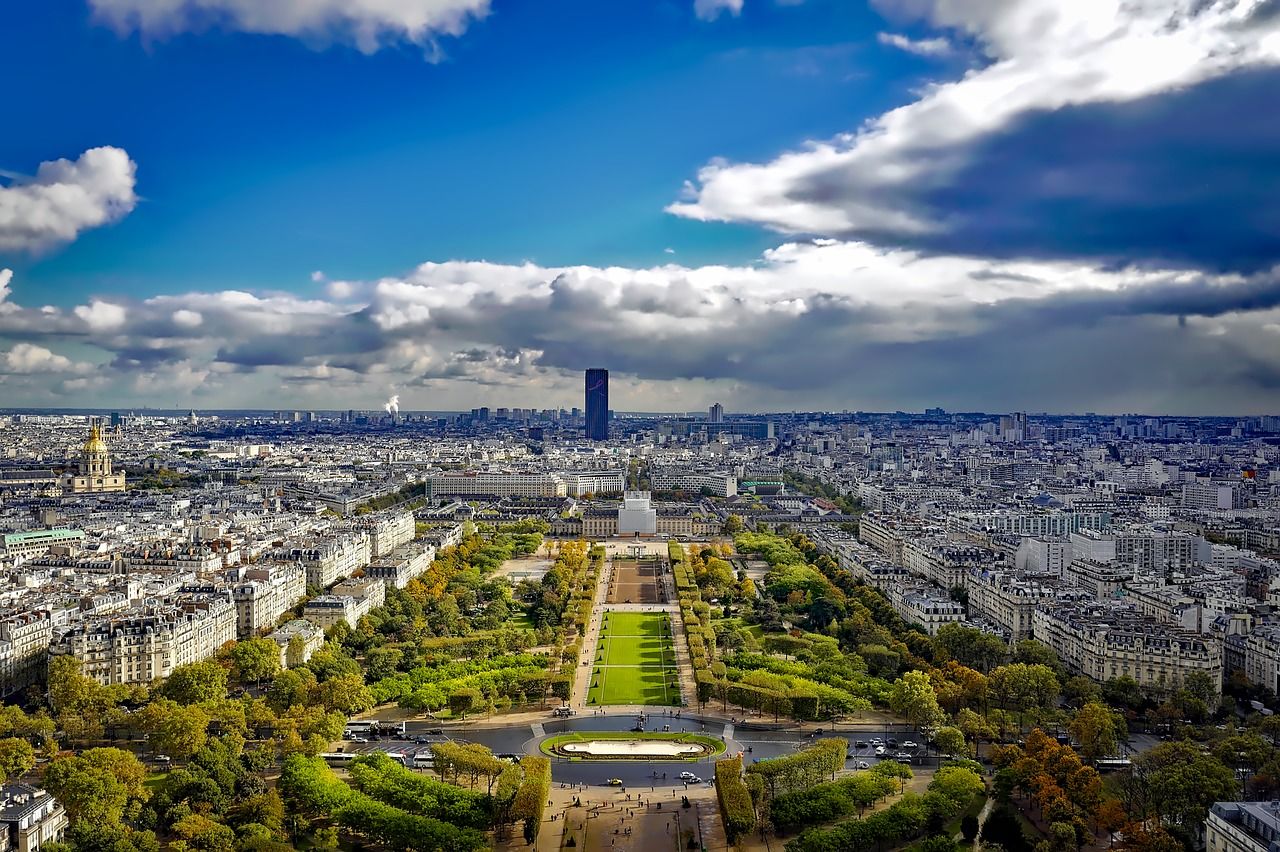 • Eiffel Tower
• The Louvre
• Champs-Élysées and the Arc de Triomphe
• Cathédrale Notre-Dame de Paris
• Sacré-Cœur Basilica
• Galeries Lafayette
• Musée d'Orsay
• Place de la Concorde
• La Conciergerie
• Moulin Rouge
Cuisine and specialties
The French capital is famous for its fresh-baked goods. Every city's neighborhood has at least one bakery making an excellent baguette. What's more, there is a French tradition to choose Paris's Best Baguette.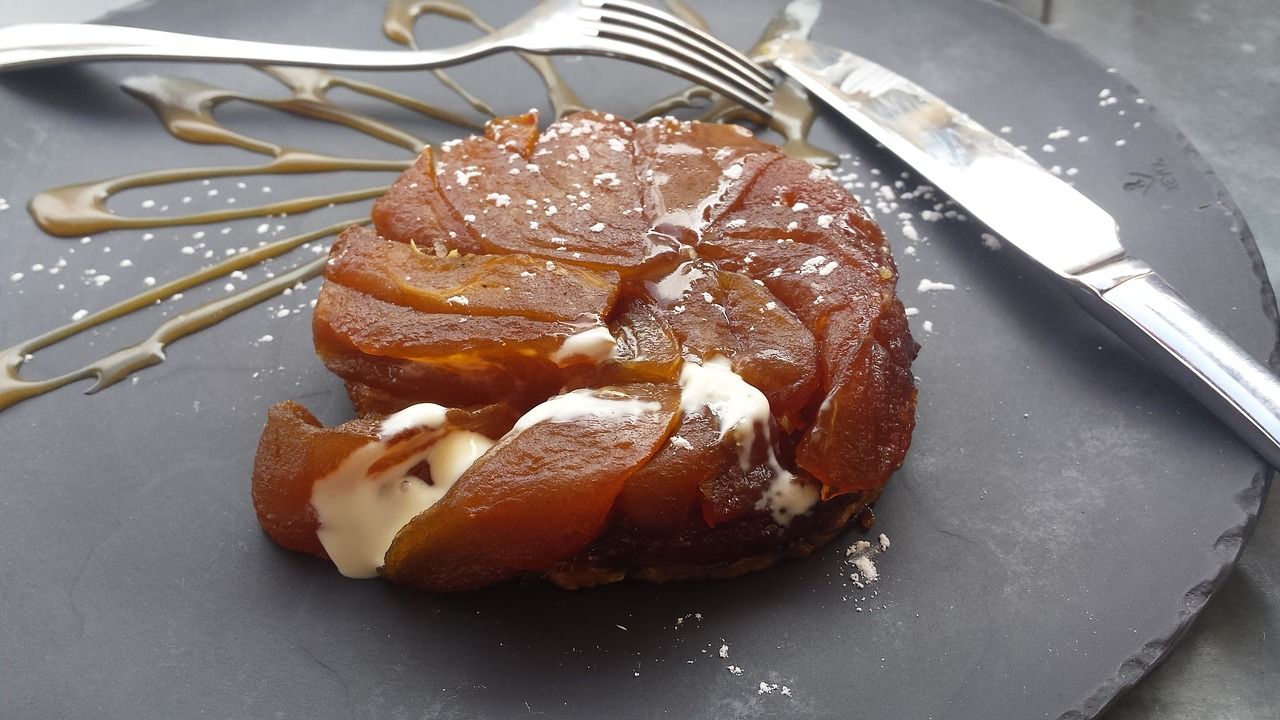 Each year since 1994, the Grand Prix de la Baguette is organized by the City of Paris in partnership with the Greater Paris Bakers Union. A jury of local connoisseurs tastes all of the baguettes entered into the competition and chooses la crème de la crème of that delicious and deceptively simple staple of oven-fresh fare. In 2020, the winner is Taieb Sahal, an artisan baker at Les Saveurs de Pierre Demours, 13 rue Pierre Demours in the 17th arrondissement.
Also, we advise you to taste French delicacies in the following spots:
● La Bourse et La Vie, French bistro cuisine.
● Boulangerie La Parisienne, 2016 Best Baguette in Paris.
● Ya Lamaï, the buzzy little cantine in the 11th for fresh, down-home Thai cuisine.
● Des Gâteaux et du Pain (cake and bread). One of Paris's few female pastry chefs, Pierre Hermé protégée Claire Damon, uses seasonal fruits for each of her preciously crafted and light chestnut-and-almond "petits bateaux de l'automne", tarts, and more.
● La Fontaine de Belleville. Here, you can sit in a colorful rattan chair for hours sipping an espresso or three, craft beers, and cocktails, as well as tasting top-notch food.
● Bar Hemingway. This iconic bar remains just as it was when the famous novelist sipped dry martinis here in his heyday. However, be ready to pay about 30 Euro for classic drinks.
● Le Grand Véfour. Opened in 1784, this is the first grand restaurant in Paris and the place where the experience lives up to high expectations. Yet, only if you have got money to burn (315 Euros a person).
Paris is also famous for its farmers' markets. There are over 80 markets across the 20 arrondissements and three all-organic greenmarkets. For example, Marché bio des Batignolles, which is down the street from Moulin Rouge, is one of the most favorite markets for Saturday morning activity for locals. The vendors are strictly organic from the Île-de-France region with over 6,000 farms). There is a good selection of fresh herbs and delicate young sprouts or vegetable varieties, and more.
Arrival in Paris
There are direct flights to Paris from almost every country in the world. You can arrive at either Charles De Gaulle or Orly Airport, both of which are about 45 minutes from the city center. There are usually plenty of taxis and cabs near the airports.
In addition, there are several bus lines from Charles De Gaul to central Paris. You can also choose the train, which leaves every 15 minutes between 5:30 am and midnight from the airport station to Gare du Nord, Chatelet Les Halles, and Luxembourg stations.
From Orly, there is a shuttle bus, which will take you to the train to Gare d'Austerlits, St Michel/Notre Dame, and Invalides stations.
Air France offers bus service to and from both airports. The Roissy Bus service can pick you up right across the street from the Opera, where there is a metro stop.
There are 6 different train stations in Paris. They are all connected to the Paris Metro.
Hotels and accommodation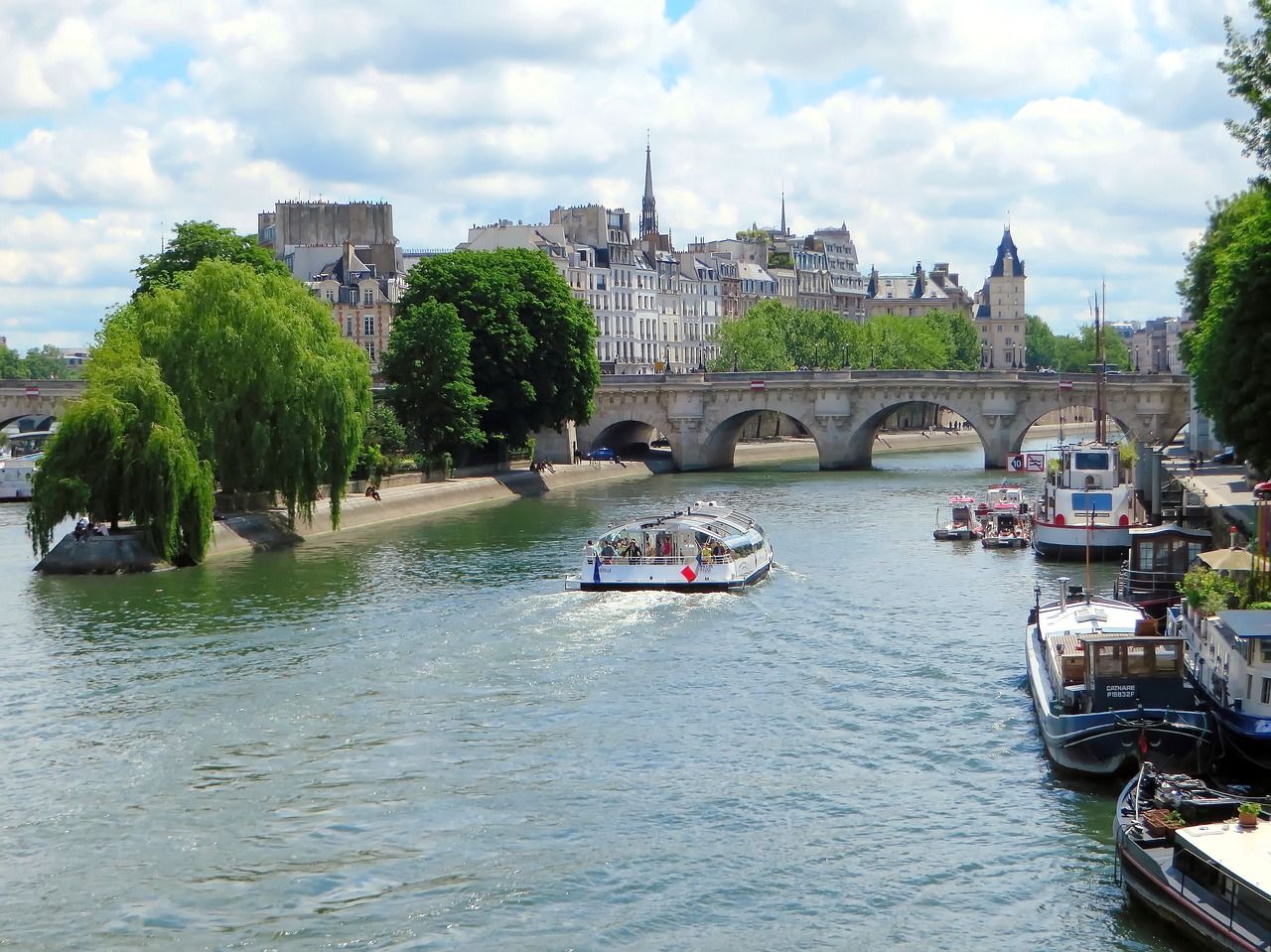 Paris is comprised of 20 districts. For tourists, the 1st is the best choice as it offers both the city's beauty and history. This is one of Paris's oldest neighborhoods and the city's cultural heart. You can find famous landmarks like Sainte Chapelle and the Louvre here, as well as avenues with world-class restaurants and shopping spots.
There are more than 2000 places to stay in the City of Light, starting from big brands and boutique properties to creative and budget hotels or hostels. Paris is also known for its clutch of distinctive properties, namely a Louis XV–style manse at the Place de la Concorde and a chic hotel beloved by Coco Chanel.
No matter your Paris fantasy, the HotelFriend website can provide you with exactly what you are looking for. We have put together numerous hotel offers in the City of Light at reasonable prices. Have a look and choose suitable accommodation according to your taste. We are very happy to help you!